Position of page being displayed now

August 20, 2009 | Category: Committee Meeting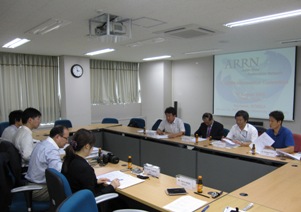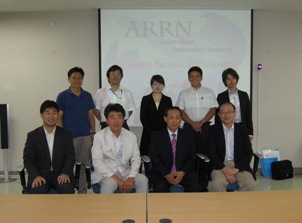 On August 17 (Mon.), 2009, the Second ARRN Information Committee Meeting and the Second ARRN Technical Committee Meeting were held in Inchon City, Korea.

These committee meetings were held following the First ARRN Information and Technical Committee Meetings (September 2008/ Beijing City, China). In the Information Committee Meeting, discussions were held with regard to the ARRN mid-term action plan until the Sixth World Water Forum (March 2012), the organizational framework for network expansion, and future collaboration with the European Centre for River Restoration (ECRR). In the Technical Committee Meeting, there were active exchanges of opinions mainly on how we should upgrade the "ARRN River Restoration Guidelines Ver. 1" issued in March 2009, after a presentation of the latest report on river environment in each country.

Based on the results of these discussions, the ARRN Secretariat will promote coordination with related organizations in Japan, China and Korea, and will determine the future activity policies of ARRN in the Fourth ARRN Governing council Meeting to be held in Seoul City, Korea at the end of September 2009.

Participants

Committee Members
Naoki SHIRAKAWA (Tsukuba Univ.), Kazumasa ITO (RFC, CTI), Hongkoo YEO (KICT as proxy for KRRN), Hongkyu AHN (KICT as proxy for KRRN)
 
Observers 
Changwan KIM (KICT, Secretary General of KRRN), Kookil KIM (President of Korea River Association)
ARRN Secretariat
Sayumi NUMATA, Katsuhiro GOTO, Akira WADA

 →Agenda & Member list of Information Committee

 →Agenda & Member list of Technical Committee
By ARRN-Secretariat | Date: 2009.08.20 10: | Comment(0) | Trackback(0)